---
We Ship Wordwide!
From Russia to New Zealand, from Canada to Peru, from the UK to the Middle East.  No matter where you are, we can get your Micro DC pumps to you.
We have shipped to all the corners of the world.
---
C7 12V 19L Circulating Pump
ON SALE – $59.39
12 Volt – 25 Watt – 2 Amps
30 Watts PV min.
Max Flow Rate – 5.02 GPM / 19 LPM
Max Head – 32.79 F / 10 M
C8 24 V 18L Circulating Pump
ON SALE – $45.69
24 Volt – 53 Watt – 2.2 Amp
Max Flow Rate – 4.75 GPM / 18 LPM
Max Head – 39.37 F / 12 M
---
International Shipping Discounts Available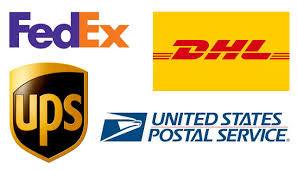 ---
Shipping Discounts!
We maintain a healthy relationship with FedEx, UPS, DHL and the USPS. This provides us with discounted rates that we pass on to our customers, making it possible to expedite shipments of our Micro DC pumps at a lower cost to our customers.
*To further offset the shipping cost of our international customers an additional in-house discount is provided. This discount will appear as a "shipping concession" in your cart.
Keep Shopping!
Take a look at our catalog of pumps. There's a pump for almost anything you need.
Pumps 24×7!
Pumps 24×7 is our new blog! We want you to learn about what practical things you can do with our pumps. For example, did you know that you can brew your own beer with our pumps? We will be offering information on a variety of subjects.