---
INDUSTRIAL USE of Micro DC Pumps
---
TOPSFLO Micro DC Pump Quality
US Solar Pumps is the Topsflo US distributor. Topsflo manufactures the world's leading brand of Micro DC pumps and Solar Water Pumps.
First of all, raw materials of superior quality make Topsflo Micro DC Pumps lightweight yet durable. Secondly, production areas operate at a medical standard of ISO 9001 and a clean-room standard of ISO class 7. Furthermore, the pumps pass through a rigorous testing procedure before being sold. As a result, each buyer comes home with a high quality product.
---
TOPSFLO Micro DC Pump Specifications
As the Topsflo US distributor US Solar Pumps provides precise information that industrial buyers need in order to identify which pump meets their needs.
Additionally our performance specifications such as flow rate and head capacity, design and size requirements, and environmental operating conditions are listed on our website for each pump.
Morever, Mike Kehoe, as the Topsflo US distributor, is available to answer any additional questions your company may have.
Volume Discounts are available for bulk orders.
We Ship WORLDWIDE!
---
TOPSFLO Micro DC Pump Advantages
First of all, the brushless motors in many micro DC pumps use devices to sense rotor position and electronics that control the speed. Brushless (in contrast with brushed) technology, therefore:
is more efficient
requires less maintenance
generates less noise
has a higher power density and speed range
---
TOPSFLO Industrial Applications and Buyers
Topsflo and US Solar Pumps sell to and ships to, more than 85 countries and regions worldwide. Customers include such well-known companies such as Budweiser, Whirlpool, Bosch, InBev, Toro, Tesla and many others. Their annual production capacity is 1.5 million pieces. Industrial applications of Topsflo Micro DC pumps, according to type:
Topsflo Circulating Pumps for Industrial Use
Gas mixing
Coffee makers
Juice machines
Wine dispensers
Syrup dispensing
Water dispensers
Baking equipment
Drink dispensing
Vending machines
Nitrogen generation
Ice cream dispensing
Packaging equipment
Hand sanitizing stations
Soda beverage fountains
Food preservation containers
Chiller systems
Water fountains
Fisheries
Hot water circulation
Electronics cooling water circulation
Instant electric water heaters and showers
Circulating systems for homes, RV's and boats
Cleaning equipment
Electric car radiators and heaters
Computer CPU cooling circulation
Automotive air conditioning
Water heating mattresses
---
Topsflo Automotive Micro DC circulating pumps for Industrial Use
Packing heaters
Modified motorcycles
Pool filtration
Engine cooling systems
Heating circulation for car engines
Cooling circulation for car engines
Antifreeze circulation
Electric vehicle water circulation
Boats
Jet skis
Quads
RTVs
RVs
---
Topsflo Solar Hot Water Circulating Pumps for Industrial Use
Beer Brewing
Liquid Transfer
Solar water heater
Hot Water Circulation
Radiant Floor Heating
Air energy water heater
Portable power supplies
Hot pump air conditioner
---
Topsflo Gas/Liquid Vacuum Pumps for Industrial Use
Wide Format Graphics and Industrial Printer
Inkjet Digital Printing Machines for Textile industry
Labelling machine printer
CIJ small character printer
Coding system
Barcode printer
---
Topsflo Gear Pumps for Industrial Use
Printing
Cleaning
Packaging
Fine chemicals
Food processing
Water treatment
Food processing
Medical machinery
Filling machines
Pictorial machines
Barcode machines
Hemodialysis machines
Spray painting
Sanitary ware
Wine dispensers
Drinking fountains
Beverage dispensing
Ice-making machines
Coffee making machines
Vacuum cleaners
---
HOME USE of Micro DC Pumps
---
TOPSFLO Micro DC Pump Quality
Homeowners also can buy Micro DC Pumps directly from the Topsflo US Distributor, US Solar Pumps. Just the same as the industrial applications, pumps are made with quality materials for long durability and are thoroughly tested before leaving the manufacturing facility. Industrial leaders from around the world use Topsflo pumps in their products. Additionally, Mike is available to offer personal assistance and troubleshooting advice.
---
TOPSFLO Micro DC Pump Specifications
The US Solar Pumps website is very user-friendly. Buyers can review pump descriptions and specifications to choose the right model for the job. PDF articles are available for free download that provide more information such as the maximum flow rate and maximum water head that each pump can handle. And if additional help is needed, Mike is available to offer personal assistance.
---
TOPSFLO Micro DC Pump Advantages
First of all, Topsflo Micro DC pumps can be hooked directly to a PV panel. Circulating pumps can be connected to a solar panel out in the yard to provide enough power to aerate a small pond. Another advantage is the soft start-up feature of the D5 and S5 Solar Hot Water Pumps This feature minimizes cycling from unsuccessful attempts to connect. When the sun hits the solar panel, the pump starts running with the smallest amount of current (less than 2 watts) and subsequently pushes the heated water to the storage tank. This simple system eliminates the need for controllers, thermostats and sensors. And Finally, brushless motor technology is maintenance free, quiet, and long lasting.
---
Home and Small Business Applications
---
Solar hot water systems
More and more homeowners and small business owners are using alternative power sources to get off-grid or to offset utility bills. Solar power is not only environmentally friendly but is a wise financial investment. Since nonrenewable energy sources are dwindling, utility bills are inevitably going to rise over time. Just integrating a solar hot water heater system in your home can generate substantial savings. A Topsflo Solar Water Pump from US Solar Pumps, such as the S5 solar DC pump, is perfect for a family home thermal solar system.
---
Solar Powered fountains, waterfalls, and ponds
Why not create a refuge in your backyard by building your own waterfall or fountain? The Topsflo C1-B Circulating pump can be connected directly to a PV panel. Once installed, it can run safely on its own for years with no pump maintenance. For projects involving larger volumes of water, such as aerating a small pond, try the C-1 Circulating Pump.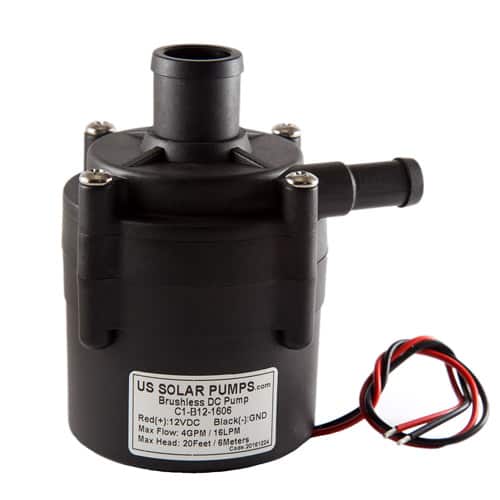 ---
Home Brewing
Experimenting with home brewing? A good brewing pump is a necessity in many kinds of home brewing systems. A pump can be used to transfer beer between kettles, recirculate the mash, or pass the wort through a counterflow chiller into the fermenter. The D5 is a sleek and quiet unit that will add to the beauty of any setup. This Topsflo product is also food grade ready, which means that the quality of your brew will not be affected by contact with the pump.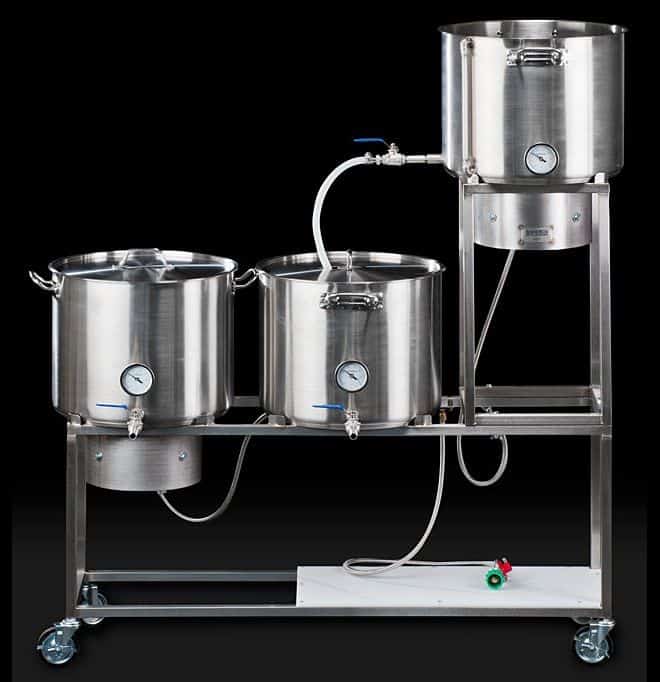 ---
Hydroponics
Thinking about growing healthy food for the family, pesticide-free? Hydroponic farming can produce plants faster and with approximately 90% less water than traditional gardening. A beginner can start a DWC (Deep Water Culture) hydroponic system with just a 20-gallon aquarium tank or plastic tote, some seedlings, styrofoam with holes, and a circulating pump. For this beginner setup, we recommend Topsflo's US Distributor, US Solar Pumps, and look for the B-1 Circulating Pump.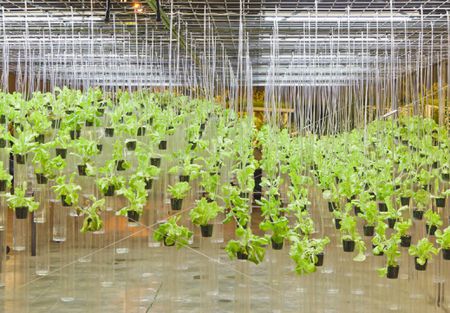 ---
Topsflo Certificates of Compliance