Are you looking at pumps for beer brewing?
At US Solar Pumps we offer a variety of pumps, all dependable and energy efficient.
---
Mike's Choice – What pumps for beer brewing do we recommend?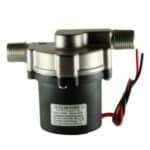 The D5 Solar Hot Water Pump is a sleek black pump. The pumps' max temperature is 230 F / 110 C. That is no worry because the normal fermentation of beer is between 68-72 degrees Fahrenheit. This pump also has a soft start up, which reduces high in-rush current. The pump can be powered directly from solar panels. This pump has a brushless DC motor which can sustain a 24-hour workload with life expectancy of well over 20000 hours.
---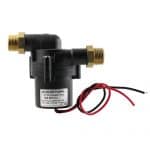 The S5 Solar Hot Water Pump is also a great choice for your beer brewing.
This pump weighs less than a pound! The TS5 can be connected directly to a photovoltaic panel and is notably small in size. It is highly efficient, and uses very little power consumption.
---
Both of these pumps are manufactured under controlled conditions, making them food grade ready. That makes them safe for you to brew your beer. Whether or not you're planning on brewing your own beer at home or using them for something else, these pumps are high quality and will last a long time.  Also, if you have any questions about the pumps, please write us!
Enjoy your beer making!
---
We would love if followed us on Facebook, LinkedIn, Google+ and our Youtube Channel!
We post regularly about our pumps. Learn more about us and visit our FAQ page to see what others had questions about. If you want to read the Terms and Conditions or Shipping and Returns click on the links.