CWX Electronic Ball Valve
$48.00
CWX-15N CR04 SS
Max working pressure: 1.0 Mpa
Power: <3W
Maximum Temperature: 0-100C
IP Grade: IP65
Valve size: DN8-DN32
Not self priming
In stock
Description
The CWX is an electronic ball valve. Some use the CWX for thermal syphoning or thermosiphon. When the pump is off, the water cools and the hot water rises. As this happens the cold water lowers back into the system.
Many people use this valve for their drain back system. Most solar powered hot water systems are an enclosed system. In some areas, because of freezing temperatures, customers have a "Drain Back" system.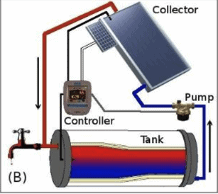 Features of the CWX Electronic Ball Valve:
Max working pressure: 1.0 Mpa
Power: <3W
Maximum Temperature: 0-100C
IP Grade: IP65
Valve size: DN8-DN32
Not self priming
Can work in water boiler room
Metal gearbox and POM gear design
Easy to install
Quiet and reliable performance
Long life expectancy: runs more than 100,000 cycles
Over voltage protection
Overload protection function
Dry-running protection
Can be assembled from multiple angles
Float ball structure
No leakage which makes the CWX especially suitable for heavily polluted conditions
Application:
Heat Energy meters, Fire work, save water system
Auto control system, Industrial mini auto control equipment
Water saving equipment,
Water dispensing
Air conditioning fan coil HVAC
Main Components of the CWX Electronic Ball Valve:
Valve body: Brass/Nickle plated – Brass/SS304 316
Sealing: Silicon Rubber/NBR/EPDM
Seat: PTFE
Valve ball: Brass/SS304 316
Here are some pump options to consider buying to complete your set-up: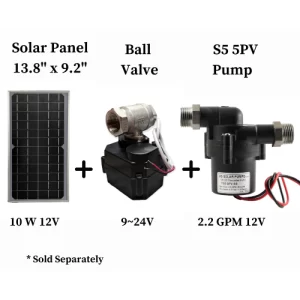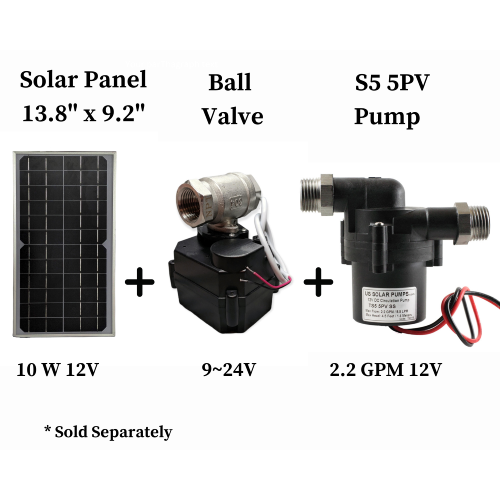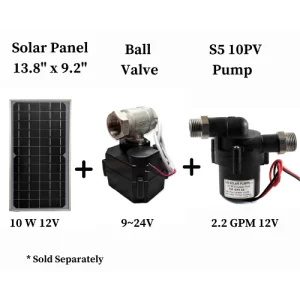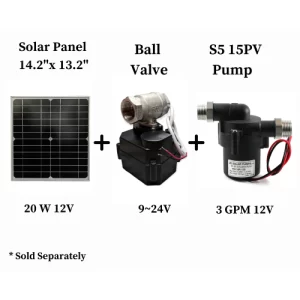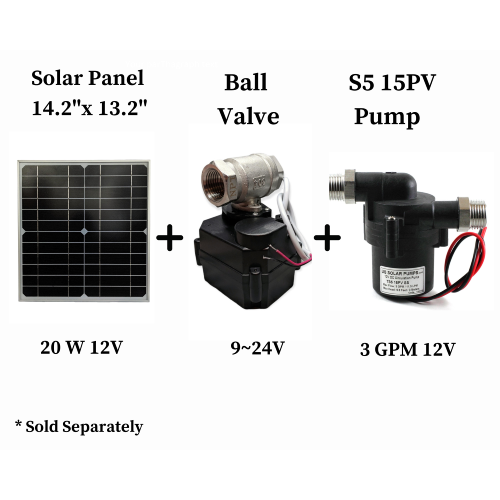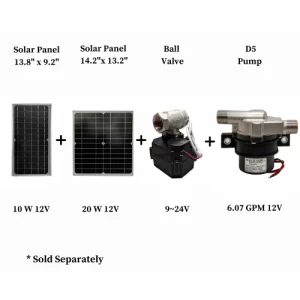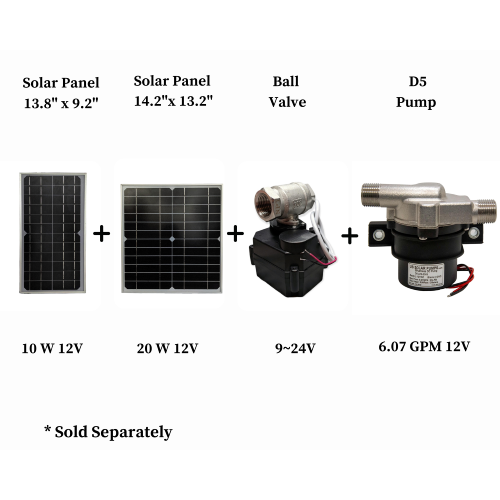 These are just a few of our recommended choices of pumps that you could use, depending on your needs and whether you are dealing with thermo-syphoning. All of the items in the pictures are sold separately but work together as a bundle with the CWX Electronic Ball Valve.
If you have any questions or doubts, feel free to contact us. We'd be happy to answer any questions you have. Take a look at our B4 Circulating Pump as well!
Follow us on Facebook, Twitter, Instagram, Pinterest and YouTube for updates about our pumps.