Is is possible to control the speed of a Solar Water Pump?
YES, we can customize our pumps to work with a 0-5V or PWM speed controller. 
What is a PWM Speed Controller?
PWM stands for Pulse With Modulation. One simple and easy way to control the speed of a motor is to regulate the of voltage across its terminals or regulate the voltage to the pump. This can be achieved using "Pulse Width Modulation" or a PWM speed controller (0-5V is a speed adjustment via analog voltage). Many people attempt to control the speed of a DC motor using a large variable resistor (Rheostat) in series with the motor as shown in the PDF.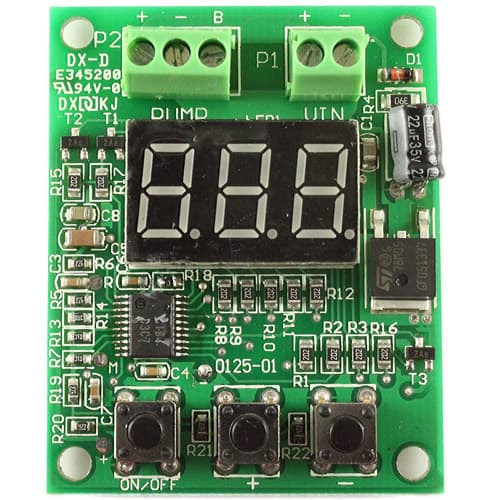 Is is a good idea to control the speed of a DC motor?
Regulating a pump with a 0-5V or PWM speed controller will work fine if the pump is customized accordingly. However, regulating a pump with PWM without the pump wired accordingly will shorten the overall life of the pump.
Some of our customers have been attempting to regulate our pumps on their own, so we have created a PDF to help understand the whys and wherefores of PWM speed control.
Conclusion
Please contact us if you have any question about modifying the speed of your DC pump. It's important to make these modifications correctly.
This is especially important if you are one of our customers that would like to purchase in volume. For volume customers, speed control modification as well as other customer specific modification are readably available. Please note, for volume discount pricing please contact us directly.
If you would like to see what pumps can replace the El SID, March Pumps, OEM Oasis Pumps or AquaHot Hot Water Pumps, take a look at our blog posts about them or contact us. We'd be happy to help!
Mike
Follow us on Facebook, Twitter, Instagram, Pinterest and YouTube for more posts and updates about our pumps.