Has your Mimaki printer stopped working? There are quite a few reasons why a printer stops working. Sometimes the printer stops working due to pump failure. Here at US Solar Pumps we offer a replacement Mimaki UV Printer Pump.
UV printers are a type of digital printer that uses UV-curable ink and UV light to create high-quality prints on various surfaces, including rigid materials like wood, glass, metal, acrylic, and flexible materials like vinyl and fabric. They can be used to create logos on shirts and other products.
Replacement Mimaki UV Printer Pump
The B10A 24L 9L Circulating Pump is a perfect replacement for the Mimaki UV Printer. It can be run directly from a PV panel and is compact and lightweight. The B10 has a seal-less design that prevents leakage, which is important when creating high quality prints.
It is designed for high temperature endurance and is a highly efficient pump. It has a life expectation of over 20,000 hours and can sustain a 24-hour workload. The B10A has only one moving part: The magnetically driven impeller that spins on a single ceramic bearing. This extends the life of the pump beyond existing standards.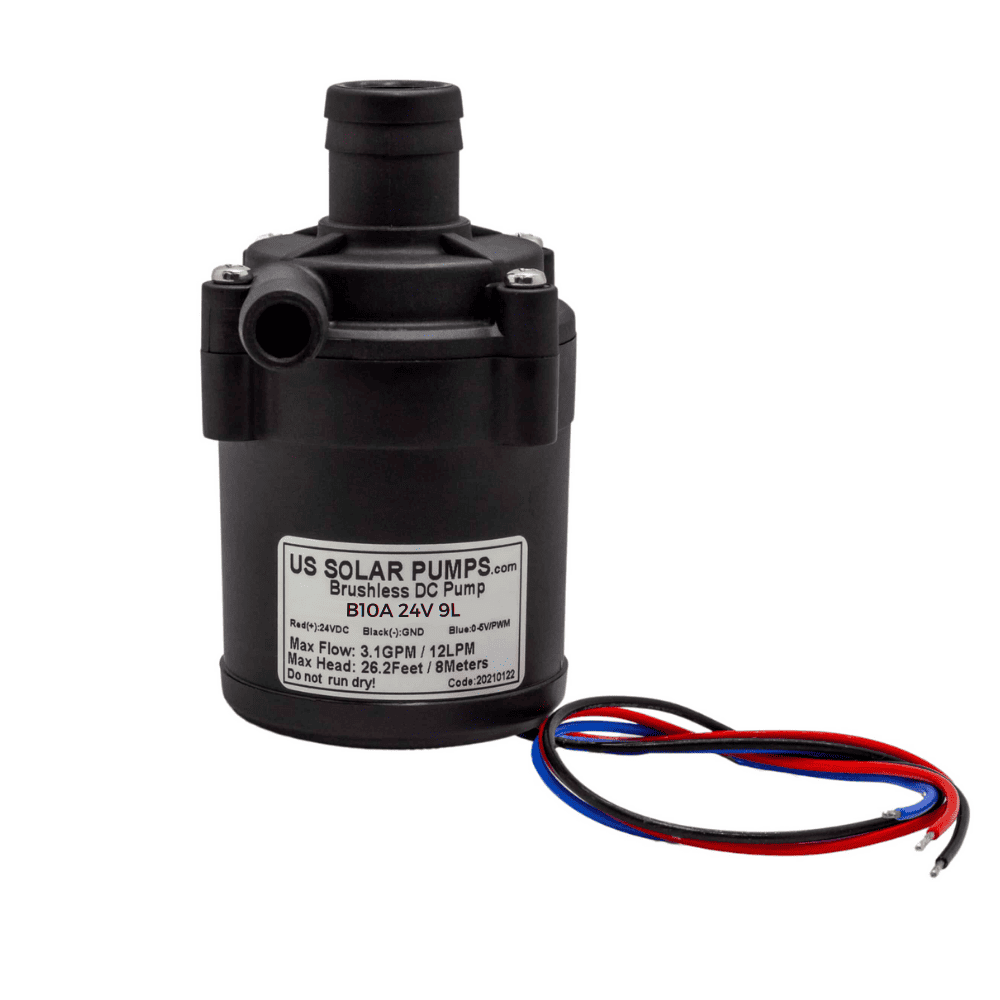 If you have any questions about the replacement Mimaki UV Printer Pump, please let us know. We'd be happy to help you!
Follow us on Facebook, Twitter, Instagram, Pinterest, and YouTube for more posts about pumps!